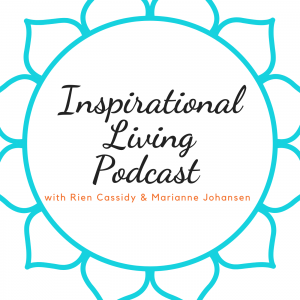 Welcome
to
Inspirational Living Podcast
A podcast to inspire and motivate you to live an emotionally and spiritually balanced life.
We cover topics such as:
self-love - building a tribe - synchronistic living - thinking versus doing - imposter syndrome - and much more
As we delve into the topics, we give practical tools and tips for improving self-care and overall enjoyment of your life.
To learn more about Rien Cassidy, visit her website at www.riencassidy.com where you can discover her Art classes, Online offerings and Reiki healings.
Please be sure to follow us on our Facebook Page on @inspirationallivingpodcast. Comment and rate our podcast on Itunes and be sure to subscribe.