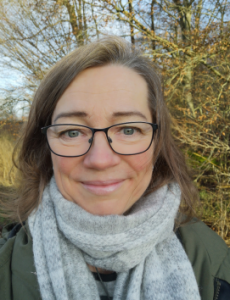 Marianne Johansen
Natural Energy Intuitive and Healer, Psychic reader, Channel/Medium, Medical Intuitive
I enjoy nothing more than being able to guide others through their Soul
Marianne Johansen
I have always been in awe of the Universe, and Nature, of ancient cultures and the mysteries of life.
Ever since I was a little girl I have been hugely sensitive to energies – and have always been extremely observant, intuitive. Over the past 20 years I have developed and honed my natural skills and gifts, and combined them with theoretical and practical research and study, into a set of very powerful, conscious, and varied tools, that I enjoy making use of to help others see into their true self, clear away traumas and limitations, and find their place in the world and the Cosmos.
I have a very strong connection to, and love for Nature and Mother Earth – my connection to both, enables me to sense natural occurrences before they happen, or are beginning to happen.
Always the 'shoulder on which to cry', I started noticing early on in my life, that I had an uncanny ability to identify the obscure meanings behind every event, occurence and setback in someone's life. As an empath, I knew exactly how they felt, and I could 'see' how balance could be brought back into any situation.
For the past 20 years, I have empowered and guided individuals calmly, but powerfully, with the aim of helping them understand and listen to their own soul and healing abilities.
I am able to 'connect the dots' for those who wish to go within and understand, themselves – and for those who wish to strengthen their connection or bridge to a higher perspective.
My methods take roots in an innate sense of Shamanism, energy healing, intuitive insight, and an ability to read – and balance – the energies of a person or place, in all directions of time. The worlds of symbolism, nature analogies and numerology also play a role in bringing forward messages and guidance.
With lots of travelling behind me, years of living abroad, and many interests, I have studied energy healing (Usui Reiki Master, Jikiden Reiki, Vedic Mantras, Crystal Healing, Quantum Field healing, Shamanism a.o.), psychology, ancient cultures, philosophy, metaphysics, anatomy and physiology, ancient history, and other topics.
Gathering knowledge and wondering for the truth, is a big part of my own spiritual journey – and it also greatly helps me support and inspire others on theirs.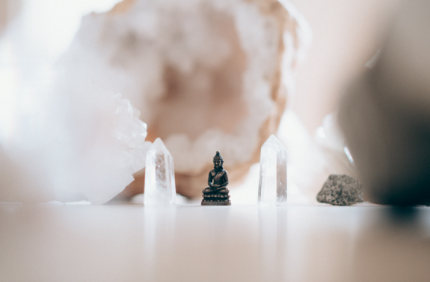 Nurture the connection between your mind, body, and soul

"Amazing information! I have been able to implement all the inspiration and advice Marianne gave me, and I could relate it one hundred percent to my situation. A big shift for me!" – T.J., DK
"Every time I come to Marianne, a big positive shift happens in me. I am not the same person I was 5 months ago!" – Suzanne, U.K.
"All the stress about finishing all my work before the holiday melted away. I was able to get all my work done in a calm and collected manner. Have not been able to do this for as long as I remember!" – Kathy, U.K.